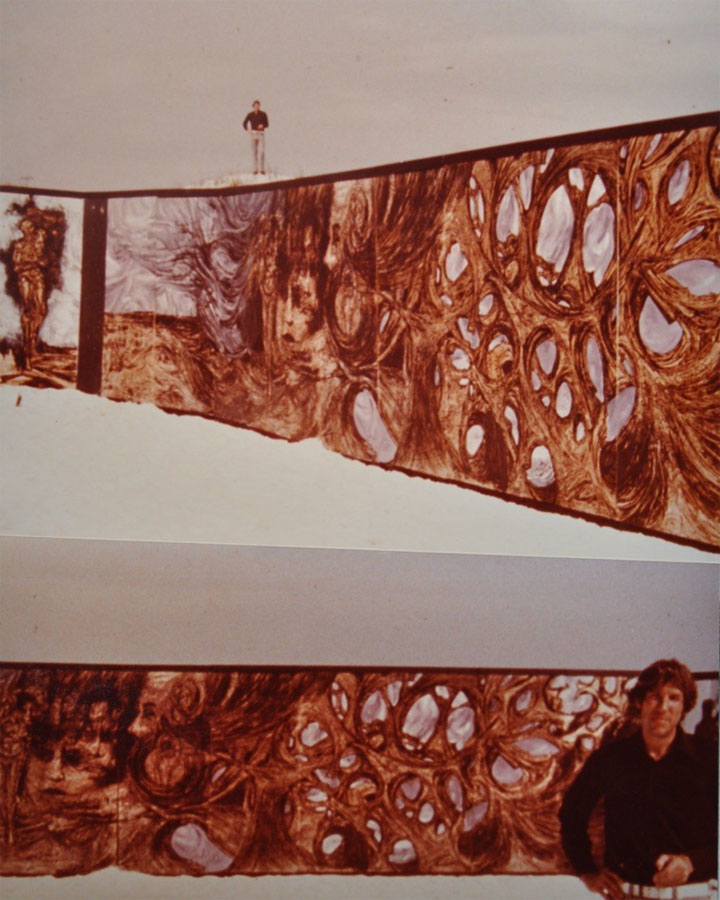 INNERSPACE MURAL
Acrylic & carving on wood
6 foot 8 inch x 40 foot
The 'INNERSPACE 'mural is a 6'8" x 40' mural designed by the artist which combines acrylic paint with woodcarving. This mural was exhibited in several cities in Florida before being loaned to the Pensacola Art Center (now the Pensacola Museum of Art) in 1972 where it was placed on display for an extended length of time.
'INNERSPACE' served as the prototype for later works by the artist. The 'LIBERTY' mural 1987 and works such as the 'Passage to Peace' collection which toured Costa Rica in 1988 were patterned after the ' INNERSPACE' mural. That mural solution allowed later for the design and safe movement of the 'LIBERTY' mural and the other forms to be shipped to Costa Rica.
'INNERSPACE' depicts images of people mixed with a feeling of movement through space and the interworkings of man. Many forms are derived from anatomical beginnings, but depicted expressively to relate to the concept of people existing in Space. It uses a unique combination of acrylic and carving. The artist's background in printmaking is reflected by the carving and textural quality of his art work.